Directorate of Curriculum and Teachers Education
Undertake all academic, teacher education, curriculum development and research assignments with the aim to meet the highest national and international standards.
BRIEF HISTORY OF ORGANISATION
1956: Bureau of Education at Federal level was established
 1964: Education Extension Centre was established in Abbottabad
 1970: Bureau of Curriculum  Development established in Peshawar
 1974: Bureau of Curriculum development was  shifted to Abbottabad.
 1983: Status Revised to:
                Bureau of Curriculum Development and Education Extension
                Services, N-W.F.P, Abbottabad.
 2001: Status  Revised:
                 Directorate of Curriculum and Teacher Education, Khyber                          
                 Pakhtunkhwa  Abbottabad.
Management of pre-service teacher training in Khyber Pakhtunkhwa.
Management of In-service trainings for elementary and secondary school teachers.
Improvement in quality of education through improved curriculum and learning materials.
Assessment and evaluation of education system.
Development of quality teacher trainings material.
Preparation of need-based in-service training packages.
Collaboration and coordination with other agencies  for quality teacher education in Khyber Pakhtunkhwa
Extension Arms of DCTE
Regional Institutes for Teacher Education  (RITEs)
Government College for Physical Education (GCPE) Karak
Government Agro Technical Teacher Training Centre (GATTTC) Peshawar
Office of the Departmental Examinations
Programmes
Pre- Service Teacher Education
                (Major areas)
Associate Degree in Education (ADE) Program (12+2) Leading to B.Ed Honours.
Certificate in Drawing Master (12+1)
Junior Diploma in Physical Education (12+1)
Diploma in Education (12+1.1/2)
In-Service Teacher Education (Major areas)
Pedagogical skills.
Subject matter updating as per revision of national curriculum
Class room management.
Needs based / Social issues / New concepts
                as Psychosocial, Population Education, Environmental issues, HIV& AIDS Prevention Education, Human Rights, Drugs prevention / Rehabilitation Education etc.


FUNCTIONS OF RITEs
Plan, arrange, impart & assess pre-service teacher
    education programmes.
  Act as a centre for in-service teacher training.
                Curriculum Development & review
                Development of Training materials
                Planning, designing, conducting & monitoring in-
      service  teacher  training
Conduction of Provincial Education  Assessment
      Centre  (PEACE) activities.
Posts & Cluster Districts of RITEs
RITEs Female in Khyber Pakhtunkhwa
S. #
Name of RITEs

Sanctioned Posts

Cluster Districts
Principal
Instructors

1

Mansehra

1

7

Mansehra, Battagram, Kohistan

2

Abbottabad

1

6

Abbottabad, Haripur

3

Bannu

1

6

Bannu, Lakki

4

Barikot (Swat)

1

6

Swat, Buner, Shangla

5

Kohat

1

7

Kohat, Karak, Hangu

6

Swabi

1

7

Swabi

7

Peshawar

1

7

Peshawar, Nowshera

8

Dargai (Malakand)

1

6

Malakand, Mardan

9

D.I.Khan

1

6

D.I.Khan, Tank

10

Dir

1

6

Dir (Upper), Dir (Lower)

11

Charsadda

1

7

Charsadda

Total

11

71
Posts & Cluster Districts of RITEs
RITEs Male in Khyber Pakhtunkhwa
S. #
Name of RITEs

Sanctioned Posts

Cluster Districts
Principal
Instructors

1

Peshawar

1

9

Peshawar, Nowshera, Charsadda

2

Mardan

1

8

Swabi, Mardan

3

Kohat

1

8

Kohat, Karak, Hangu

4

Haripur

1

9

Haripur, Abbottabad, Mansehra, Batagram & Kohistan

5

Bannu

1

8

Bannu, Lakki

6

D.I.Khan

1

7

D.I.Khan, Tank

7

Chitral

1

7

Chitral

8

Dir

1

6

Dir (Upper), Dir (Lower)

9

Thana

1

7

Malakand, Swat, Buner, Shangla

10

GCPE*, Karak

1

8

Whole Province

11

GATTTC**, Peshawar

1

11

Whole Province

Total

11

89

* GCPE: Govt  College for Physical Education.
**Both for males and females specialized Institution: GATTTC: Govt Agro Technical Teachers    Training Centre

Glimpses  (achievement)
In-Service/Pre-Service Teacher Trainings
till Winter Vacations 2010-11
Achievement Pre-Service w.e.f. 2005-2011
S.#
Year
DIE
DM
JDPE
ADE
Total
Male
Female
Male
Female
Total
Male
Female
Total
Male
Female
Total
Male
Female
1st term
2nd term
Total
1st term
2nd term
Total
1
2006-6
633
0
633
398
0
398
640
425
1065
144
144
288
0
0
0
1417
967
2
2006-7
624
603
1227
397
387
784
634
403
1037
253
151
404
0
0
0
2114
1338
3
2007-8
533
579
1112
386
381
767
580
367
947
277
152
429
0
0
0
1969
1286
4
2008-9
554
553
1107
357
386
743
570
342
912
178
128
306
0
0
0
1855
1213
5
2009-10
189
176
365
478
335
813
330
446
776
60
183
243
0
0
0
755
1442
6
2010-11
125
173
298
337
423
760
193
302
495
13
105
118
50
50
100
554
1217
Total (M & F)
2658
2084
4742
2353
1912
4265
2947
2285
5232
925
863
1788
50
50
100
8664
7463
 Total
9007
5232
1788
100
16127
CATEGORY WISE ENROLLMENT OF TRAINEES OF PRESERVICE TRAINING FOR THE YEAR 2011-2012
S #
Name of RITES
Category of Trainees
Total
DM
DIE-I
DIE-II
ADE-I
ADE-II
Physical
1
RITE (M) Haripur
8
0
17
0
23
0
48
2
RITE (M) Peshawar
19
0
0
12
37
0
68
3
RITE (M) Kohat
5
0
15
14
0
0
34
4
RITE (M) DIKhan
23
0
22
26
0
0
71
5
RITE (M) Bannu
17
17
38
0
0
0
72
6
RITE (M) Mardan
2
0
18
20
0
0
40
7
RITE (M) Thana
10
6
8
0
0
0
24
8
RITE (M) Dir
10
3
10
0
0
0
23
9
RITE (M) Chitral
15
0
37
30
0
0
82
10
RITE (F) Abbottabad
30
0
0
30
49
0
109
11
RITE (F) Mansehra
9
0
58
27
0
24
118
12
RITE (F) Peshawar
12
0
35
17
0
0
64
13
RITE (F) Kohat
4
0
38
31
0
0
73
14
RITE (F) DIKhan
20
0
38
29
0
0
87
15
RITE (F) Charsadda
7
0
38
28
0
16
89
16
RITE (F) Dargai
8
0
37
29
0
13
87
17
RITE (F) Dir
2
4
26
0
0
0
32
18
RITE (F) Bannu
38
10
11
0
0
0
59
19
RITE (F) Swabi
6
6
25
0
0
0
37
20
RITE (F) Barikot
0
0
0
0
0
0
0
21
GCPE Karak
0
0
0
0
0
17
17
GRAND TOTAL
245
46
471
293
109
70
1234
Manual Development Process
Committee Formation
 Review of the Existing Manuals
Need Assessment
Development of New Manuals
     (A) Selection of a framework
           (Dimensions of Learning)
     (B)  Selection of E-6 Model
                                (Engage, Explore, Explain, Extend,     
          Excel and Evaluate)
     (C) Learner-centered active learning                                                              
              (Constructivism)
     (D)  Based upon concepts from New  
            Curriculum 2006.
Levels:  Primary and Middle
Subjects.   (i)   English
                       (ii)   Mathematics
                                             (iii)  General Science
                       (iv)  Social Studies
                                              (v)   Islamiyat
Total Publications.  30 
Reviewed & approved by the Curriculum Wing Ministry of Education Government of Pakistan
 Printing of Manuals
 Completely Indigenous Effort
Year wise  In-service Teachers Training of Lead Master Trainers under CIDA
Year
Subject of Training

Male

Female

Total

2007-2008

PST English
PST Mathematics

19
37

17
29

36
66

2008-2009

MST Mathematics PST General Science

32
38

23
27

55
65

2009-2010

MST General Science
PST Social Studies

48
40

34
36

84
76

2010-2011

MST History/Geography

40

32

72

..do..

MST English

42

30

72

                          Total

296

228

524
Year-wise  In-service Teachers Training of PST 
(up to 19.7.2012)
Year
Subject of Training

Male

Female

Total

2007-2008

English

10243

6212

16455

2008-2009

Mathematics

12202

6804

19006

2009-2010

General Science

12407

6448

18855

2010-2011

Social Studies

9021

5256

14277

2011-12

Social Studies

1394

943

2337

2012-13

Social Studies

1781

524

2305

TOTAL

47048

26187

73235

Year wise  In-service Teachers Training of MST UP TO 13.6.2012
Year
Subject of Training
Male
Female
Total
2007-2008
Mathematics
1030
309
1339
2008-2009
Mathematics
1295
1091
2386
2009-2010
General Science
1917
1270
3187
2010-2011
History/Geography
2323
1126
3449
..do..
English
2241
1328
3569
2011-12
English
623
204
827
..do..
History
581
357
938
..do..
G.Science
610
389
999
TOTAL
10620
6074
16694
District wise detail of Primary School Teachers Trained under CIDA Project (2007-2012) up to 19.7.2012
S.#
District
Primary
Maths
G.Science
English
S.Studies
Total
G.Total
M & F
M
F
M
F
M
F
M
F
M
F
1
Kohistan
533
120
 454
34
987
154
1141
2
Battagram
624
279
624
279
903
3
Shangla
 524
61
524
61
585
4
Mansehra
621
379
 803
 429
1424
808
2232
5
A.Abad
1334
433
1534
665
1575
680
4443
1778
6221
6
Haripur
914
360
906
339
917
346
796
354
3533
1399
4932
7
Swabi
755
583
797
533
760
568
760
594
3072
2278
5350
8
Mardan
1032
692
1023
760
1029
658
760
721
3844
2831
6675
9
Bunair
1184
440
479
175
628
277
2291
892
3183
10
Swat
798
407
798
407
1205
11
Malakand
426
304
120
268
546
572
1118
12
Dir (U)
277
88
277
88
365
13
Dir (L)
580
454
394
210
974
664
1638
14
Chitral
463
122
473
153
574
185
1510
460
1970
15
Charsadda
832
559
840
569
834
586
795
499
3301
2213
5514
16
Peshawar
750
476
880
529
876
569
862
422
3368
1996
5364
17
Nowsehra
971
410
599
389
596
454
599
444
2765
1697
4462
18
Kohat
371
243
491
244
380
227
509
256
1751
970
2721
19
Hangu
119
35
119
35
154
20
Karak
549
335
394
312
530
307
560
432
2033
1386
3419
21
Bannu
634
298
698
889
564
800
350
3021
1212
4233
22
Lakki
692
394
714
421
668
421
508
191
2582
1427
4009
23
D.I.Khan
715
701
748
634
715
679
675
501
2853
2515
5368
24
Tank
315
158
315
158
473
TOTAL
12202
6804
12354
6501
10203
6252
12196
6723
46955
26280
73235
G.Total
19006
18855
16455
18919
73235
District Wise detail of MST trained under CIDA Project (UP TO 13.6.2012)
S.#
District
Middle
Maths
G.Science
History
English
Total
G. Total 
 
M
F
M
F
M
F
M
F
M
F
1
Kohistan
31
26
78
38
173
0
173
2
Battagram
79
23
80
80
37
276
23
299
3
Shangla
78
141
77
296
0
296
4
Mansehra
119
114
120
91
120
72
150
83
509
360
869
5
A.Abad
170
132
122
97
116
105
167
93
575
427
1002
6
Haripur
144
118
122
120
156
97
200
141
622
476
1098
7
Swabi
100
65
159
93
157
103
160
118
576
379
955
8
Mardan
146
115
143
159
132
111
110
72
531
457
988
9
Bunair
121
78
80
71
118
29
319
178
497
10
Swat
211
160
89
240
150
200
160
811
399
1210
11
Malakand
147
70
120
107
118
110
385
287
672
12
Dir (U)
80
30
166
71
39
317
69
386
13
Dir (L)
105
107
37
117
80
145
79
474
196
670
14
Chitral
37
19
73
53
67
35
77
32
254
139
393
15
Charsadda
150
131
120
94
117
91
116
134
503
450
953
16
Peshawar
159
160
119
57
35
27
118
55
431
299
730
17
Nowsehra
185
120
118
75
103
69
118
69
524
333
857
18
Kohat
104
58
112
62
156
72
80
61
452
253
705
19
Hangu
68
21
80
148
21
169
20
Karak
118
80
120
105
158
115
118
63
514
363
877
21
Bannu
73
77
120
111
144
60
160
109
497
357
854
22
Lakki
143
95
120
78
111
60
120
52
494
285
779
23
D.I.Khan
191
153
120
120
160
79
119
120
590
472
1062
24
Tank
40
40
40
80
160
40
200
TOTAL
2265
1460
2527
1659
2862
1525
2777
1619
10431
6263
16694
G.Total
3725
4186
4387
4396
16694
16694
Directorate of Curriculum and Teacher Education Abbottabad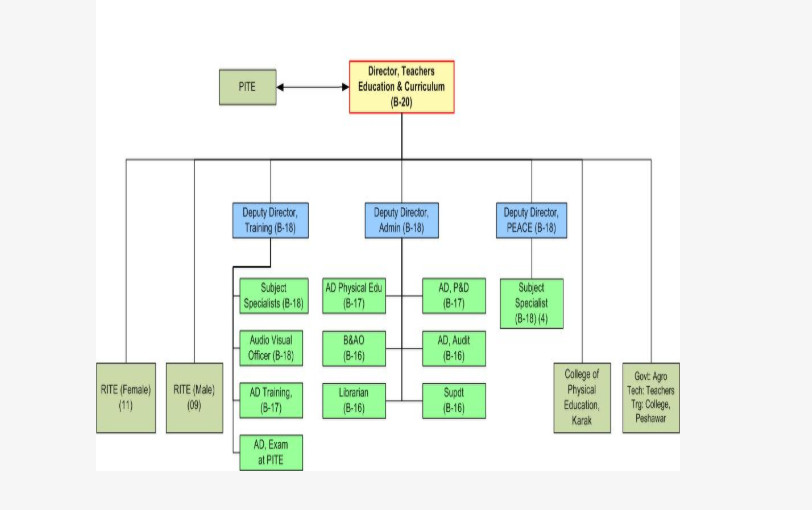 Hits: 2099